I went to hospital to had my wisdom teeth out yesterday. I had been worrying about it for
weeks
months but I'd convinced myself that once I'd spent the day in hospital, sitting in a dressing gown for 5hrs, in a mixed sex waiting room then being knocked out, I would go home and all would be ok. Ha!
I'm sitting on the settee at lunchtime, in my pjs, which quite frankly is unheard of for me, feeling very sorry for myself and looking not unlike this...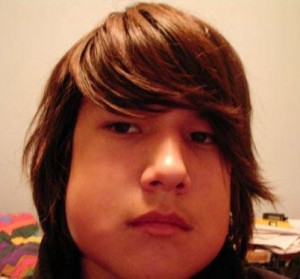 Miraculously, given that I look not unlike an overstuffed hamster, I'm not in *that* much pain, it's more uncomfortable. I need to eat something more than two teaspoons of leftover apple sauce but anything I attempt to eat is making me want to gag at the mo so maybe in a little while ;)
No-one need worry about me though because Snowy keeps checking in, to make sure everything is ok on the sofa.
And I did get a lot of knitting done yesterday...
....so silver linings, eh?. Needless to say, I'm not going to get out to post orders today because I don't want to scare small children but I am hoping normal service will be resumed tomorrow.